You know that thing is hard and difficult? you have a brilliant idea for business and not get money anywhere to put it into practice. So we said in a previous post that an idea was not enough to build a business. (See Even if you do not believe it: an idea is not everything )
In addition to this brilliant idea that makes the heart beat like crazy, you needs, large or small scale, get money for that boot. No matter how innovative is the idea, you do not pass the gate without funding.
Bootstrapping
This means using every resource to have on hand to help you take your business to the next level. Most businesses start out with money provided by the owners, their savings and home equity loans, many also use plastic money (yes, credit cards)
In fact many startups are supported by the TDC. So much so that Google founders Larry Page and Sergey Brin, fully funded their efforts through the use of the TDC. At this point be very careful, because if you run up a huge debt and damage your credit rating, to obtain further funding will be very difficult.
Friends and family.
In the earliest stages of starting entrepreneurs also tend aa seek money from family, friends, relatives and colleagues. Many startups are achieved as well. That funding is usually informal. It probably will not have to write a business plan in advance, however, and no matter how well known to investors is wise to draw up a contract to avoid misunderstandings. Clear accounts remain friends.
Banks
Uff how difficult it is for a loan with these people, because the banks mostly be dealing exclusively with an intermediary, that is captured at a rate deposits, places these different instruments and so on, but few are devoted to study your case and indeed provide this much-needed money.
They demand that your company has at least two years of activity and require collateral as security. The exception to do with builders or companies that handle expensive equipment such as heavy machinery and have already signed contracts. But most governments in Latin America especially, have agencies supporting small and medium enterprises.
Like any government institution, must be patient and try to present a good business plan, especially as clear and understandable as possible, to provide it and may have even to give a guarantee for that.
Grants
If yours is a technology business, belongs to a minority, or is a community of women, it is likely that in his country there are organizations that manage budgets funded institutions such as World Bank, IDB, or any similar body. Just to compete for that money is uphill, so if you apply and win that can be a guarantor to obtain funds from elsewhere.
Angeles
Whenever someone comes along and, with enough money you are willing to risk in new projects. Often these are former entrepreneurs. That in addition to providing money they can offer experience and useful contacts. Where can you find them? One possibility is to look for places where these people meet, clubs, associations, professional associations or similar where you are always aware of new businesses to invest.
The bad: they have become more sophisticated so now many are interested in companies that have already started.
Venture capital
It's easier than winning the lottery than a daring capitalist to invest in starting a business and less on the initial phase of it. However, if your company has a history and promises high performance, it's worth a shot. Your best bet is to use the net to find a reference.
Make sure you have a tight business plan. You also have to be willing to relinquish control over major decisions and to sell your business or having to make an initial public offering at seven years of receiving the investment.
Customers and suppliers
Some customers may be willing to help finance the development of their product, if customized for them. As providers, they may be able to fiarle inventory, always ensure that you will pay for the material on a particular date.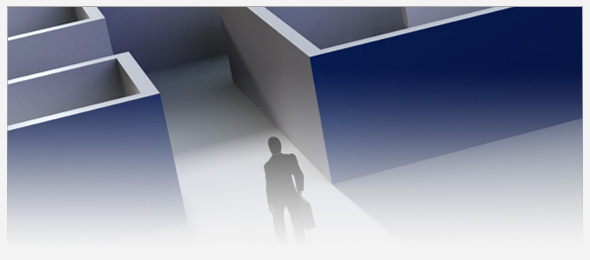 These tools help you in your business plan, you may already know them but it is worth to mention to you again. I advise that you use for a broad idea of your future business.
1. SWOT Matrix: is to analyze a strategic analysis of internal and external factors of the business. At the point where you will see you fit (situation analysis) and obtain relations between other factors.
I advise you start in this order:
Strengths
Opportunities
Weaknesses
And Threats
It's better in this order, so your rescuer truly better internal and external, you will realize you have many components in your favor, what happens is that you do not consciously.
2. Mind Mapping: This will organize your ideas that implementations in your womb, making it possible variations in your future business with this mind map some advantages:
Organize your situation analysis.
You will see your potential problems and alternative solutions
Will stimulate the creativity of your business.
You will have clear ideas of the business that you are riding
3. Visualization is the key to meet your ideas. Date some time to visualize your business. could change some aspects of the business.
For example:
How will your business in the future.
What needs will attend.
That picture you have your customers.
As you will see with your employee.
Etc.
I hope you take into ditch in implementing these tools before starting a business.